Soul Cycle: Transcendent Exercise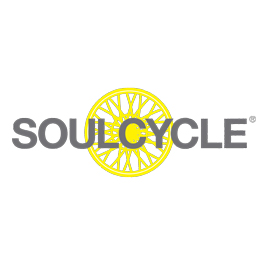 In Mind/Body Exercise, the "Mind" Comes First.
Exercise is a loaded issue for many people with eating disorders, isn't it? On one end of the continuum, some obsess over working out as a way to cancel out food they've eaten — while there are others who avoid exercise altogether because it seems too hard, too shame-inducing and they're afraid it will be one more way to disappoint themselves and those around them.
A number of our patients tell us that SoulCycle workouts transcend those challenges, bringing true "mind-body" benefits to every exercise session. We chatted with several SoulCycle instructors about their unique perspective on exercise and why, in particular, it can be such a great option for people who have eating disorder. We're definitely not saying that SoulCycle is the best or only way to get a good mind-body workout (though it is terrific!) but rather, here are some ideas and new ways to think about physical activity and health.
Meet Nina Raush and Mikki Hommel.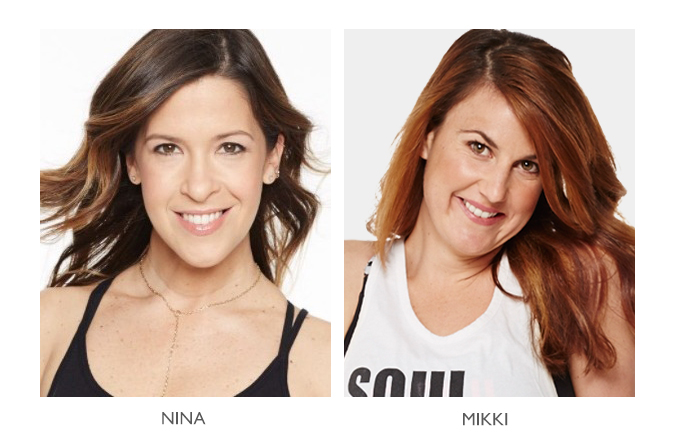 What is SoulCycle's mission? 
Nina: From the perspective of an instructor, one of SoulCycle's mantras is "Mind. Body. Cardio." Notice that "mind" is the first word because that's where it all begins. I would say it's transforming one's mind and body through cardio.
Assuming there are some people who come to SoulCycle to exercise away excess eating, how would you suggest they reframe their thinking?
Mikki: I'm going to come at these from a personal level, lol! That was my perspective when I first got into fitness, perhaps back in college: I didn't really know there was a different way to look at fitness and exercise. It was something I felt I had to do and not necessarily something I wanted to or looked forward to do. I would get down when my scale didn't say what I wanted and so I would run, go to the gym and constantly beat myself up for not looking like this vision of what I thought I should be. That changed for me the moment I found something that I enjoyed and loved to do, which was SoulCycle. Then the scale, society's ideal of what "looking good" is and others' opinions stopped mattering and I began to actually love the way I look and who I am. Yes, I walked in hoping to shave a couple pounds off and look more attractive — but I ended up and still end up walking out feeling better about who I am and where I want to be in life. It became a celebration of life and it still is.
Having experienced what Soul has to give as a rider, I would say to someone walking in with that mindset, is to think of it more as an experience rather then a workout. For me, Soul really clicked when I let go of the mindset that I have to work out and instead thought about "what can I bring into this room to help inspire every rider and myself to be better?" Go in, experience the music and find out what the journey of the class has to offer you and what you can offer it! It becomes less about fitness and more of a life choice.
In what ways does SoulCycle inspire people to better overall health – not just physical activity to make them thin and help them look great?
Mikki: There are so many ways that happens! One way is through the community. You walk in the room as strangers and you leave as a team. Everyone is helping each other and supporting them as they try to reach goals.
Also, for me, the music was huuuuuge and I think that's a part of it too. SoulCycle created a way to not only listen to music but to fully be a part of it. As instructors, we leave moments in class where we let the music do its job, so it can affect you in a positive way. You aren't just listening but you are using your body to connect with it on another level, which inspires me every time I ride.
Then, too, what you ride for can have a big impact on your life. I'm a big dreamer: I love to ride for dreams and goals so that every sprint and climb has a bigger purpose. It's not every day you can let yourself imagine what it would feel like to have your biggest dream accomplished, but when you ride you can picture it and feel it. I've been lucky enough to have a couple of my big dreams come true. I got to open for my favorite artist, become a SoulCycle instructor and finish my first album, for instance. And, even when something doesn't go your way, I have found that Soul has helped me get back on the horse, in a sense, and keep trying.
Can you describe what it's like when a person comes to SoulCycle for one reason, but eventually gains a different holistic perspective?
Mikki: As an instructor, I see quite a few different mindsets come into the room and I have to tell you that the moment when I can see something click for them on a new level is the moment I live for. Typically new riders feel rather unsure, intimidated or doubtful of their own abilities and/or strengths and I think that particular mindset can hold them back from living in the moment. When you can live in the moment and in the music and trust yourself, that's when it becomes more than a workout.
It takes practice as well: the more you feel comfortable and confident with the movement and with your form, the more you're willing to let go – sometimes that takes a bit of time and patience.
I love to see riders move from the back row into the front because they feel more confident or when a rider who typically has her eyes glued to the mirror closes her eyes when a song comes on and finds her own expression on the bike or when I see someone full-out sprinting or climbing like their life depended on it! That's when no the whole room can feel that what we do is about something more and that we are in together.
Nina: I do think that because our room is dark and candle lit, our approach begins in a more spiritual way. No clocks on the wall and no numbers take the aggressive and competitive nature out of the work out, and allows the rider to look within.
Community is something we pride ourselves with, whether you are a first time rider or a well seasoned rider, it's a pack mentality that keeps the ride going.
Our soulcycle blog has so many motivating stories about many of our riders' journeys. I always direct a new rider to read it before their first class.
Getting lost in the music and power of the room, took me out of my head and into my body, I remember my first class going by in a blur … I didn't have time to talk myself out of it, I had to keep up with the beat!
I like to tell my riders to put a "reason" on the resistance wheel, therefore we are not just "working out" we are working for reasons. It's not about how you look, it's more about how you feel.
When you leave the room having pushed yourself further than you may have planned you feel lighter in the mind and heart, then the body follows.
Stress release and dancing it all out allows us to free ourselves if only for 45 min a day. The trick is to hold onto that feeling of freedom when you leave class, and let that energy keep you going.